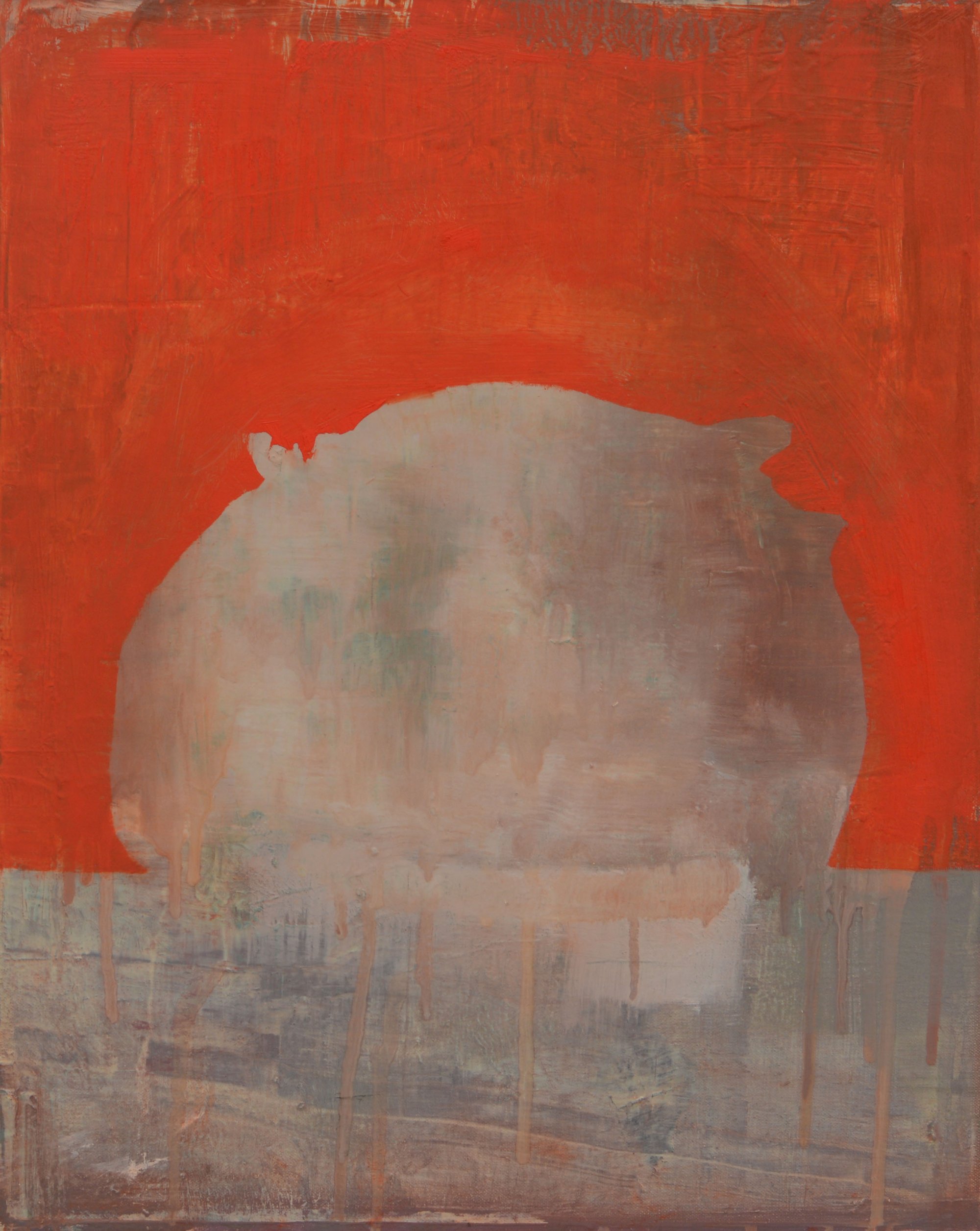 Karl Hagan – 'Detonation', Gallery 545 online exhibition
Throughout the month of June, QSS artist Karl Hagan is exhibiting a new series of paintings on Gallery 545's online exhibition platform. This new body of work, entitled Detonation, is inspired by images of bomb tests, observations on the destructive power of explosions, and reflections upon past and present threats to societies.
While developing this series, Hagan viewed photographs and videos of US bomb tests from the 1950s, in both the Nevada desert and the Pacific. He was also inspired by the writer Italo Calvino, particularly his deliberations on lightness in literature to present life as bearable, without denying the weight of living.
All the paintings in Detonation depict nuclear explosions. When viewed collectively, they can form a loose sequence: from an initial fireball through to a mushroom cloud and the gradual dispersion of vapour. This effect is a gradual lessening, and at times almost disappearance of the sense of threat and danger that nuclear explosions pose. Yet, the titles of the works and of the exhibition itself remind us of their catastrophic and destructive power.
'Detonation' is curated by Francesca Biondi and Karl Hagan.
To view the exhibition visit: https://gallery545.com/blogs/exhibitions/karl-hagan-detonation