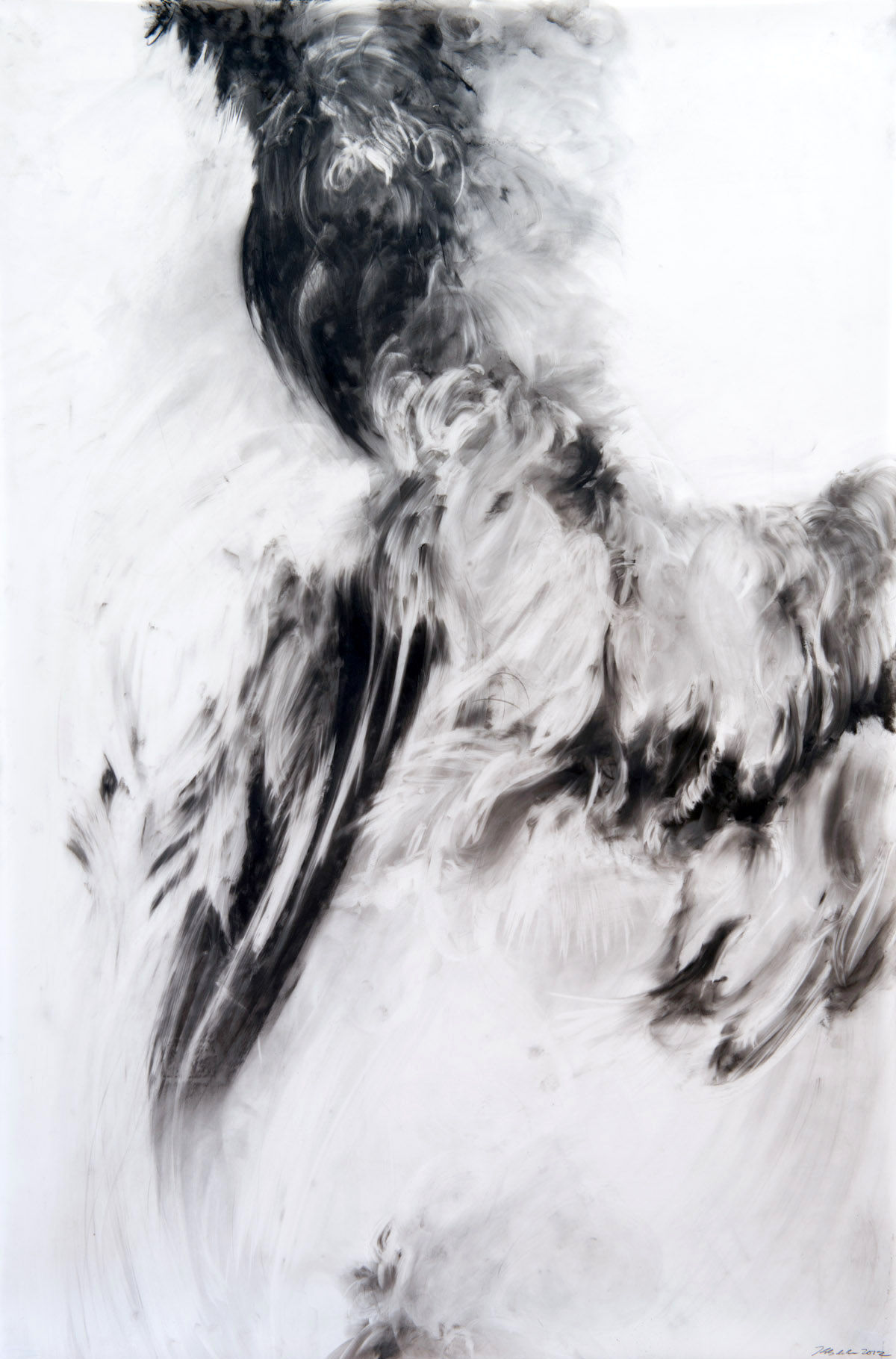 In Time's Furrows – Katie Belcher
Katie Belcher In speaking about her work she states "Recently, I have been delving into more spatially complex drawings, merging these two ways of working. I have just finished a pair of large-scale charcoal drawings titled Farm collapsing. Exploring agricultural history and cultural memory, the drawings mingle natural and manufactured forms with landscape.
I've combined subjects drawn from observation with those done from memory—animal specimens, wood, furrowed fields, and abandoned architectures."
Katie Belcher
Born 1985 in Ottawa, Canada. In 2007 she received Bachelor of Fine Art at the Nova Scotia College of Art and Design.
Recent exhibitions include Field Work, Line Gallery, North Bay, Ontario, Canada 2012; The Archive: 2007-2010, Craig Gallery, Dartmouth, Nova Scotia, 2011; The Archive, Gallery Vertigo, Vernon, British Columbia, 2010; Housescape, Vernon Public Art Gallery, Vernon, British Columbia, 2010; The old highway, Mym Gallery, ARTsPLACE, Annapolis Royal, Nova Scotia, 2010.
Read review on exhibition in Critical Bastards 9th Issue.