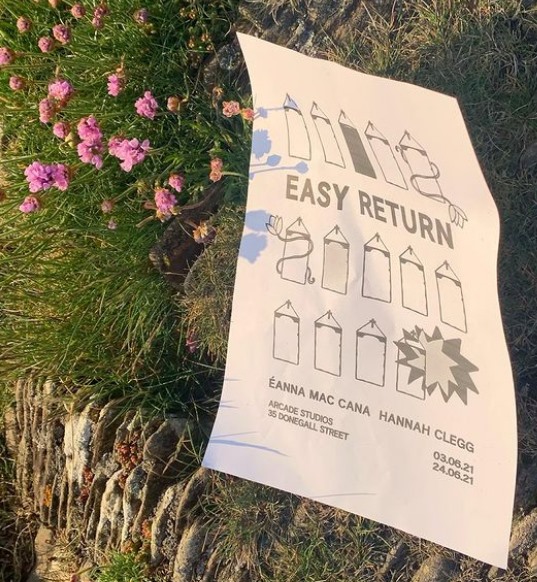 Hannah Clegg & Éanna Mac Cana exhibiting at Arcade Studios
'Easy Return', a joint exhibition by QSS artist Hannah Clegg and former studio holder Éanna Mac Cana, opens at Arcade Studios on 3rd June 2021, 6-9pm.
'Easy Return' is a conceptual, narrative based multi-media exhibition inspired by a creative short story written by the artists. The story and exhibition reflect upon acts of care, faith and healing.
https://www.hannahcleggartist.com/