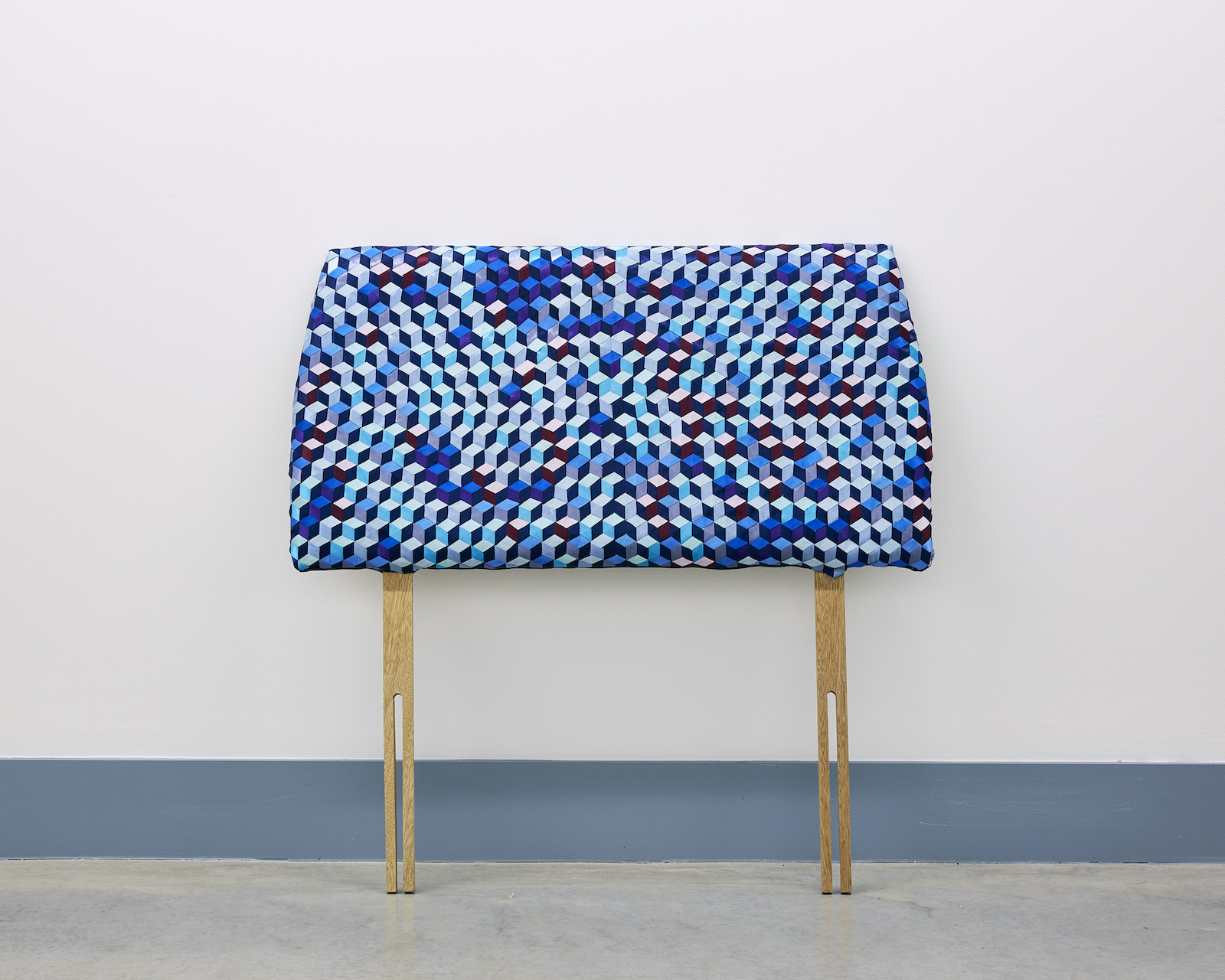 Grace McMurray exhibiting at CCA Derry~Londonderry
'Irish Modernisms: legacies of modernism in the north', featuring work by QSS artist Grace McMurray, James Ashe, Rachael Campbell-Palmer, Phillip McCrilly and Ben Weir opened at CCA Derry~Londonderry on 28th May 2021.From architecture and infrastructure to everyday domestic design, the works in the exhibition include print, sculpture, textile, and architecture, highlighting the complex and nuanced influence of modernism in the north.
Grace takes inspiration from the geometry and patterns of modernist art and design. The construction of her artworks appears mechanical, but on closer inspection, the intricate geometry reveals the traces of the human hand. She is interested in order and control, questioning gendered labour and its value. Her work refers to Irish textile traditions and takes inspiration from the architectural structures and patterns that surround her. Newly conceived and existing works are installed in such a way that the intricate processes of making are revealed. Grace is a member of the 2021 Turner Prize nominated Array Collective, Belfast, and her exhibitions include Expanded Studio Project at Primary, Nottingham (2016), and Woven Polyhedra at University of Ulster, Belfast (2018).