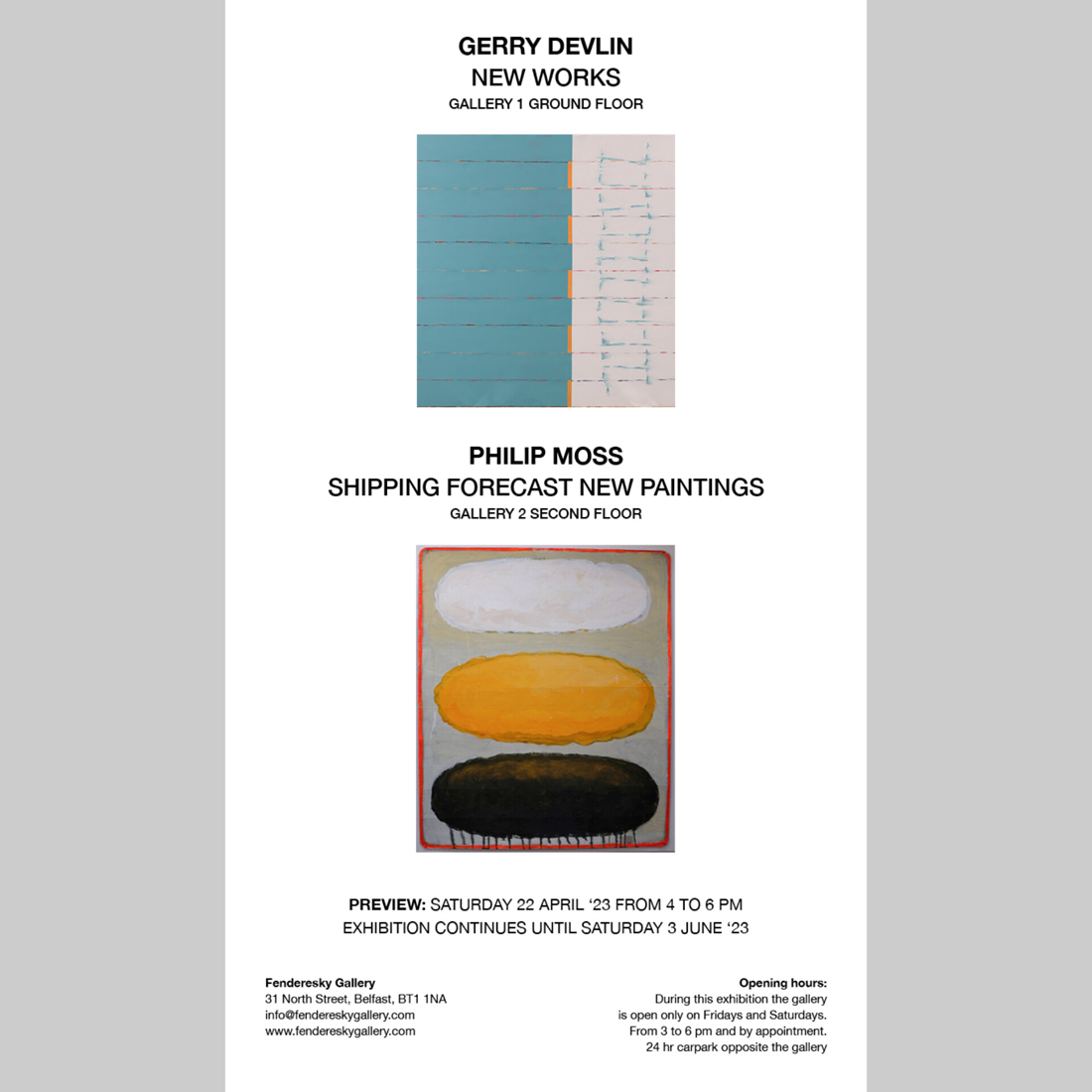 Gerry Devlin – Solo Exhibition at Fenderesky Gallery Belfast
QSS artist Gerry Devlin will be presenting a solo show of new work in The Fenderesky Gallery Belfast from 22nd April to 3rd June 2023
Gallery address: 31 North Street, Belfast, BT1 1NA
Gallery Hours: During this exhibition the gallery is open Friday & Saturday 3-6pm and by appointment.
This exhibition showcases a selection of recent paintings and monoprints.
The work continues to operate in a space between a formal abstract vocabulary and a psychologically charged visual enquiry, in which historical and contemporary domestic objects exist as traces within layers of paint.
Essentially self-referential, the paintings nonetheless incorporate a contemplative and oblique visual narrative in deploying images of fragments, objects and motifs. From the commonplace, to the personal, to the museum artefact.
Part archeological excavation, part palimpsest, from which the imprint of the past can never be totally erased.
The work explores and reflects notions of individual and collective memories without recourse to anatomical or human form.