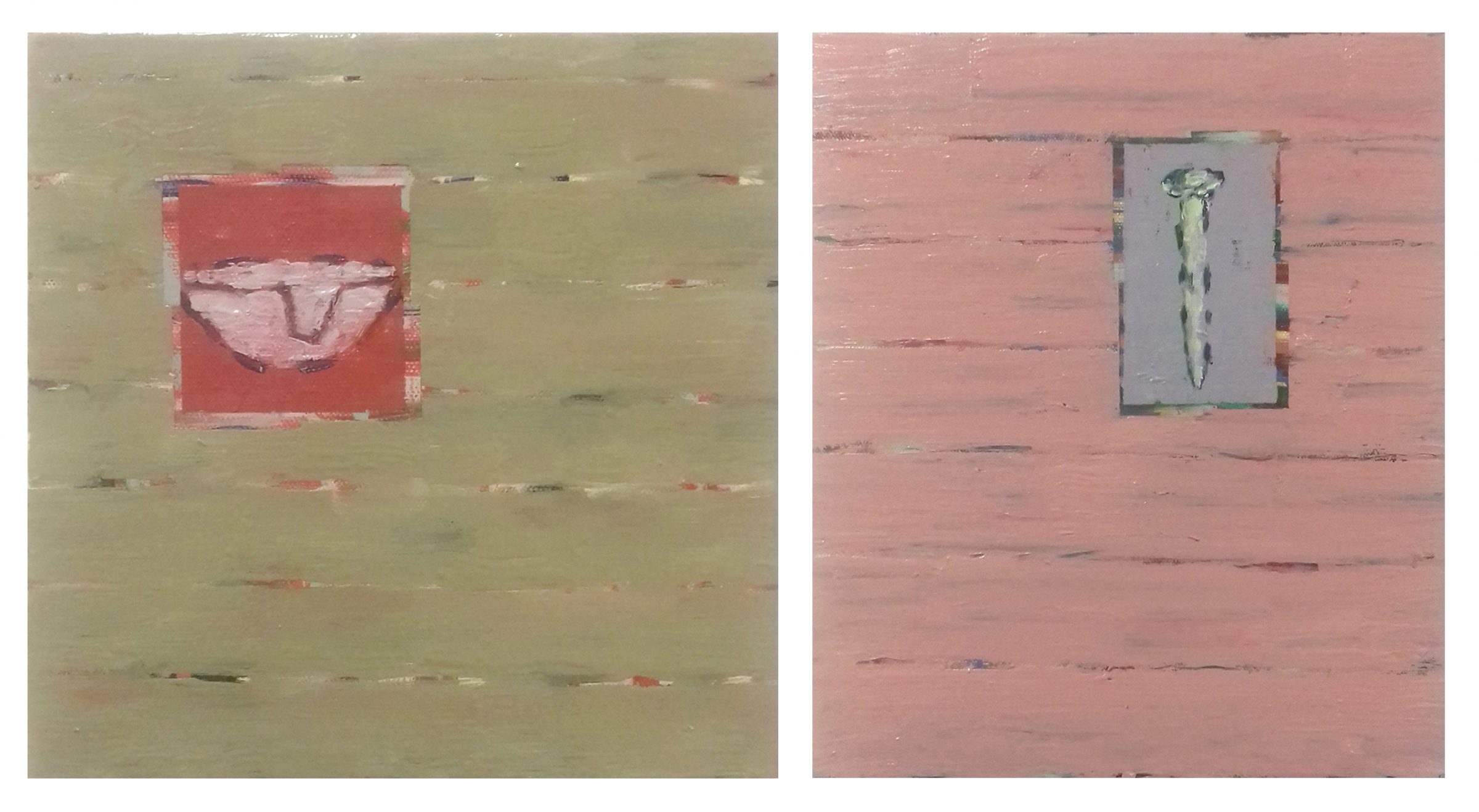 Gerry Devlin at the Engine Room Gallery
QSS artist Gerry Devlin's exhibition 'Recent Work' opens at the Engine Room Gallery on Thursday 12th October from 7 to 9.30pm.
Devlin's work operates in a space between formal abstract investigation and a psychologically charged visual currency.  Essentially self-referential, the paintings nonetheless incorporate both a contemplative and oblique visual narrative in deploying images of fragments, everyday objects and motifs – from the commonplace, to the personal, to the museum artefact. His work also reflects notions of individual and collective memories and histories, infusing inanimate forms with a sense of human loss, fragility and resilience.
'Recent Work' continues at the Engine Room Gallery until 11th November 2017.