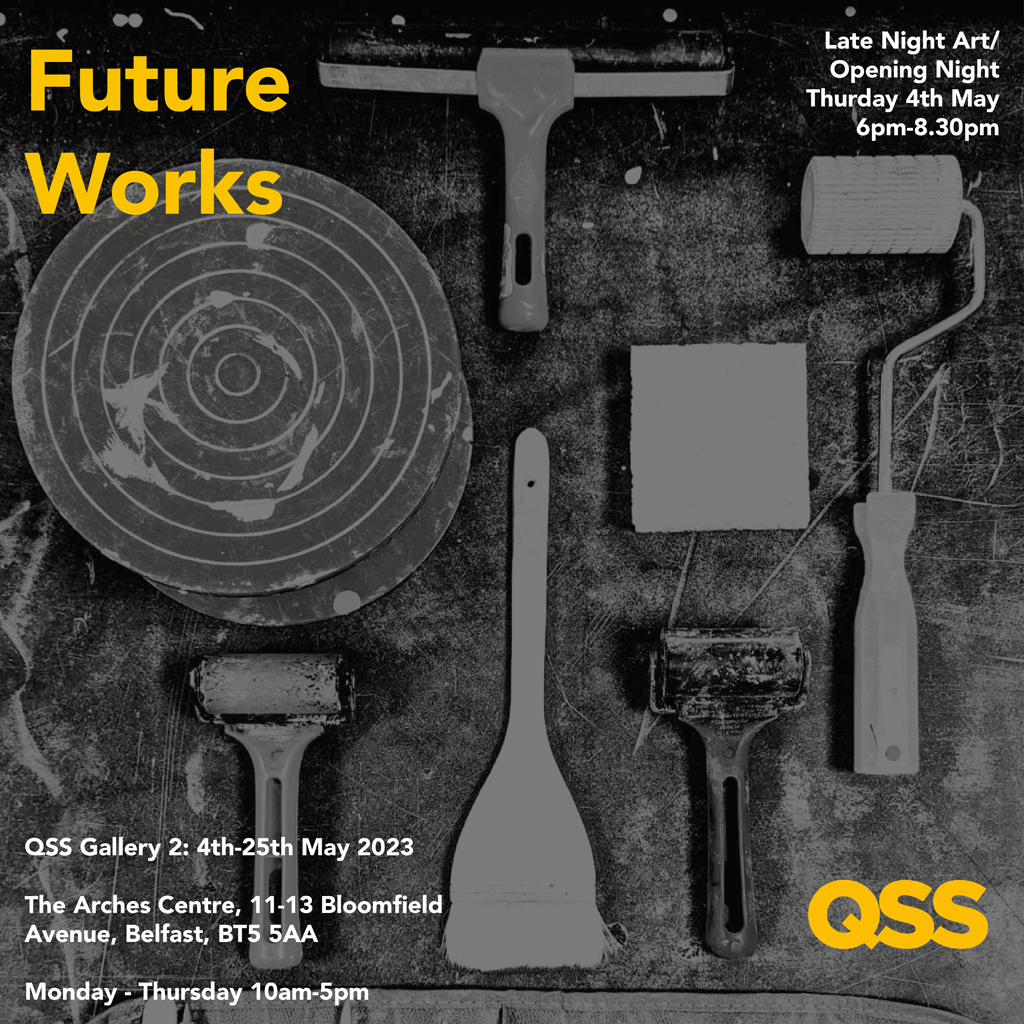 Future Works – QSS hosts Belfast Met HND Product Design with Ceramics
QSS is delighted to host Future Works in Gallery 2.
Opening event: Thursday 4th May from 6pm. No booking required, please see the 'visitor information' section of our website for further details on visiting the gallery https://www.queenstreetstudios.net/visitor-information/  
Exhibition Dates: 4th to 25th May 2023
General opening hours: Monday – Thursday, 10am-5pm.
Future Works
Future Works is a collection of curated work from participants in the recently established Belfast Met HND Product design with ceramics.
QSS Belfast presents a collection of curated work from participants in the recently established HND Product design with ceramics, a two-year full-time course in Belfast Metropolitan College.
At the latest COP Climate Change Summit, world governments have further committed to achieving 'net zero' carbon emissions. Each of us, as individuals and members of communities, has a part to play in changing our own behaviours. As creative practitioners we may also play a role in influencing the behaviour of others.
Each of the participants in this exhibition has responded to the complexity of climate change through an analysis of personal and social impact, microplastics, water conservation, carbon footprints, alternative food sources and nuclear proliferation, and explored a range of imaginative solutions in clay and other media.
Exhibitors list
Alec Chambers, Annemarie Mullan, Corinne Price, Logan, Danielle Morgan, Denise Mcauley, Joanna Mules, Margaret Moore, Riley Kennedy, Sandra Kerr, Sophie Brown, Megan Rooney, Santa Tutane.