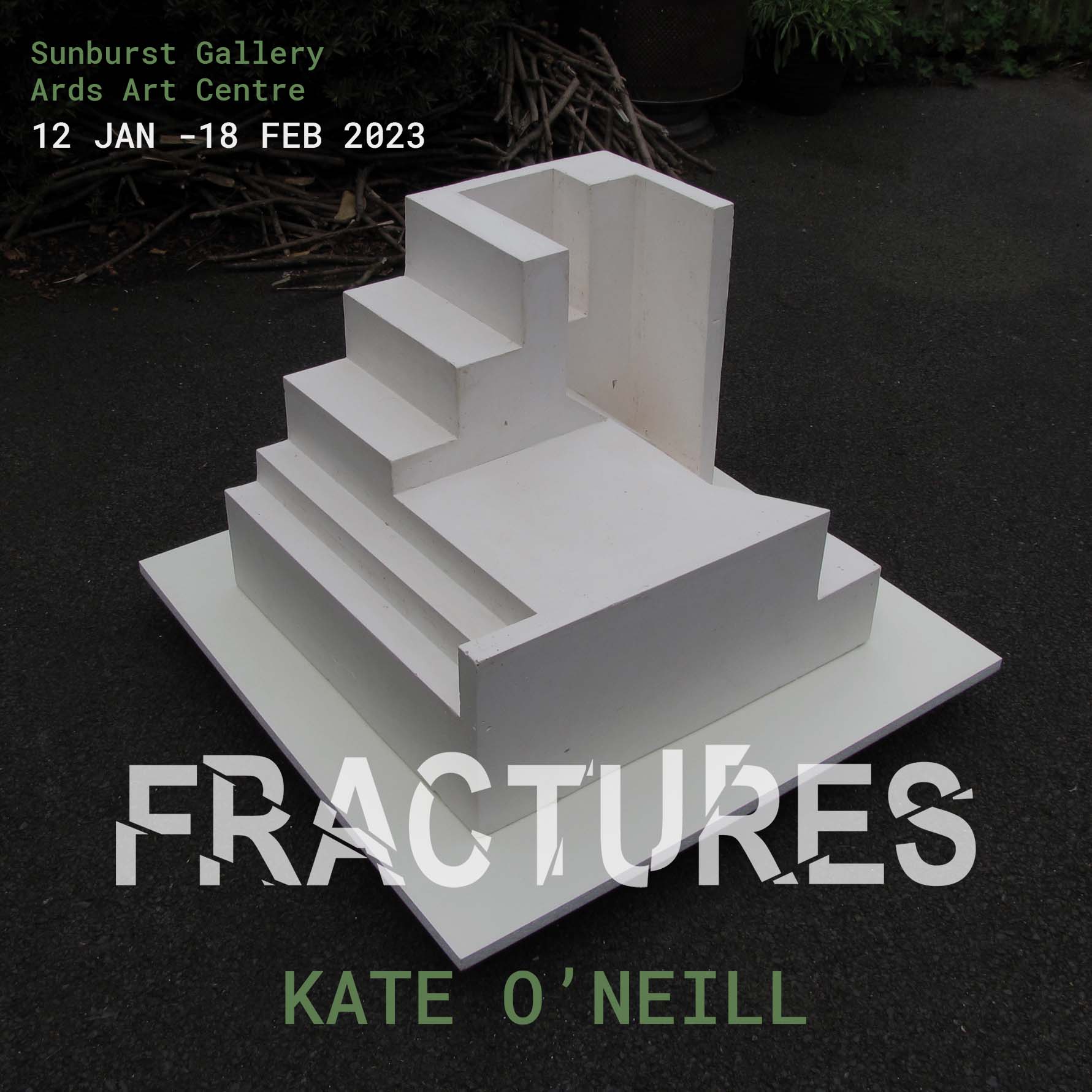 Fractures – Solo Exhibition by Kate O'Neill at Sunburst Gallery, Ards Art Centre
QSS artist Kate O'Neill will be showcasing her work in her first solo exhibition at Sunburst Gallery, Ards ArtCenter from 12th Jan to 18th Feb 2023
Kate O'Neill explores spatial structures and attempts to reconfigure boundaries and classification of space. Influenced by architecture and feminist geography, her work examines the ever-expanding space we inhabit, and the temporal nature of perception. Both limited and framed by the abstraction of experience.
From a distance, cities are miniaturised; often pastoralised. Miniature scale affords detachability, enabling a manipulatable narrative– a technique often exploited by governing bodies to create a perfected illusion of society obscuring its truth (e.g., poverty, discrimination, abuse). Once within the city perspective shifts with reality hidden by the illusion distance provides.
O'Neill presents a blend of authentic and fabricated landscapes evoking uncertainty within the familiar. Featuring detailed visuals of architecture and landscapes, some personal, others with unknown history. Her artworks attempt to solidify liminal space, the in-between, the forgotten.
History embeds within architecture. Buildings preserve memories of a person or nation within them. When comparing the decay of buildings to that of our minds and bodies, a common loss of control is apparent, with time and nature as ultimate determinants. FRACTURES attempts to preserve moments in time, creating a permanent expression of a temporary experience.
Opening Event: 12th Jan 7-9PM
Exhibition Dates: 12th Jan to 18th Feb 2023
Location: Sunburst Gallery, Ards Art Centre