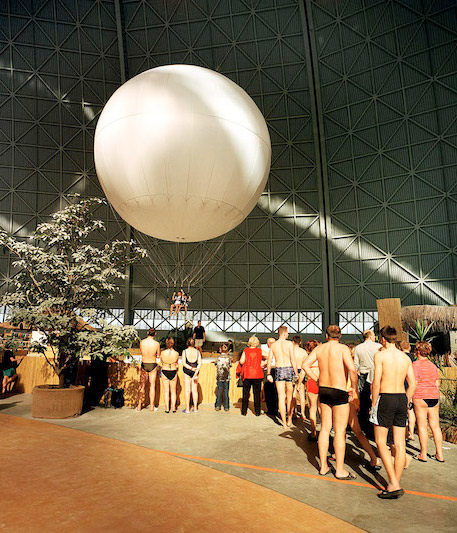 Fake Holidays – Reiner Riedler
Reiner Riedler is an Austrian documentary photographer who deals with important topics of the present day. His view always centers on human beings and their environment and the main focus of his documentary work is to challenge our value systems. Fake Holidays is a project dealing with consumption of holidays in industrial countries – examines the idea of the simulation of nature and the creation of artificial holiday places.
"When wishes are out of reach, simulation is taking over our leisure time and our holidays. Imaginary worlds are created, often under massive technological exertion, in order to offer us experience as reproducible merchandise.
Although the quality of these adventures on demand sometimes proves to be rather dubious, the boom does shed light on one thing: the yearnings and dreams underlying people's daily lives.
Tourists now go on "fake holidays" that mimic the experience that travel to "real places" used to bring. Indeed, the new theme parks are themselves destinations for holidays both "real" and "fake."
Although most people consider authenticity and genuineness to be important values, the artificial attractions are already luring tourists away from traditional destinations. There is no doubt that simulations will increasingly become a part of everyday life – hopefully enhancing it and not replacing it."
Text by Jens Lindworsky. Thisispaper