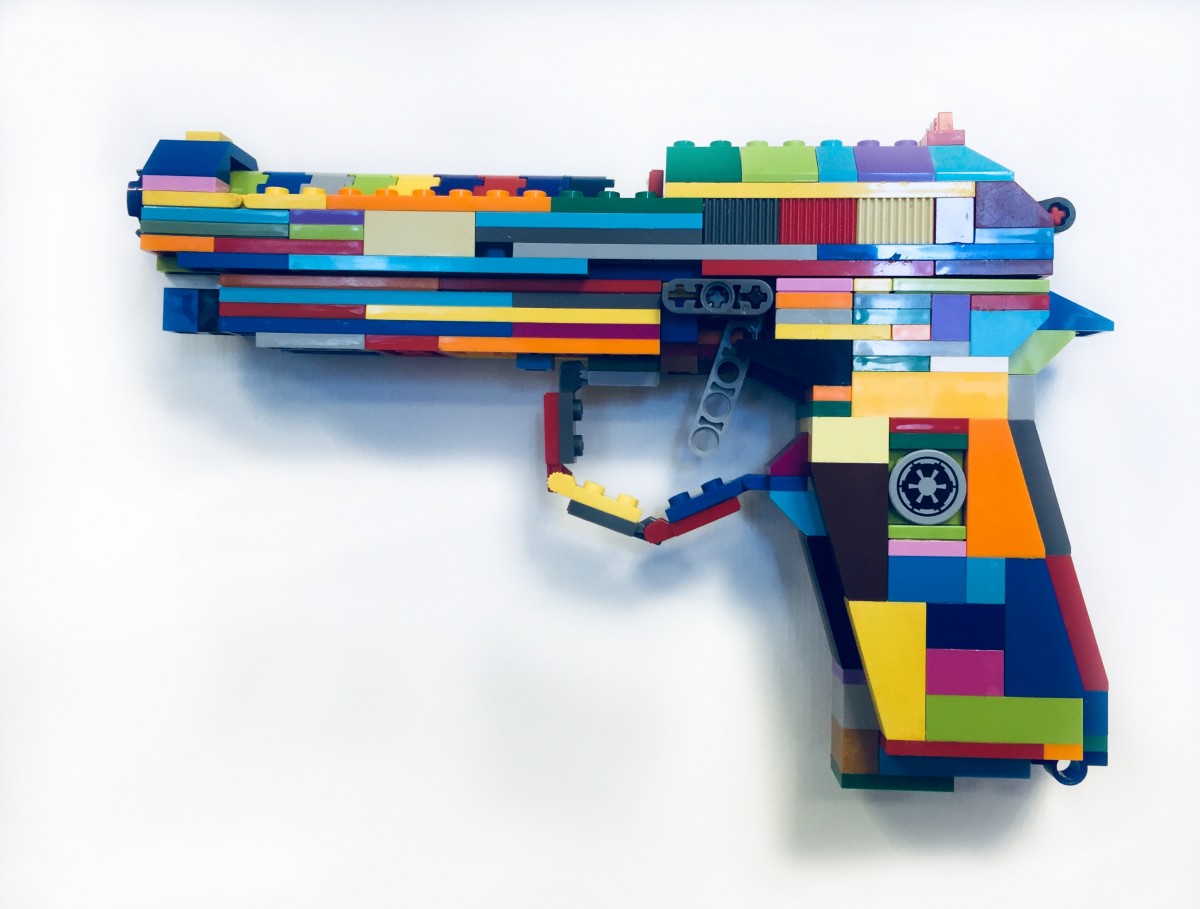 David Turner exhibiting in 'Brick by Brick' International LEGO® Brick Art
Brick by Brick is a brand new touring exhibition of work by international artists, designers and photographers who use LEGO® bricks as their medium. The show includes a range of two and three dimensional work in a variety of scales, from jewellery to sculpture and aims to showcase the wide range of creative approaches that artists take when using this iconic construction brick.
Artists represented include Belfast based artist, David Turner, who is exhibiting a poignant installation of 19 replica firearms, making reference to his childhood spent in Northern Ireland during 'The Troubles'. Ekow Nimako, based in Toronto, Canada exhibits five works from his Building Black: Mythos series, referencing afrofuturism, mythology and West African proverbs. German artists Michael Feindura and Soren Grochau have collaborated as 'Eat my Bricks', using LEGO® Minifigures to create large scale, humorous photographs which often have social and political commentary at their heart.
Other artists represented in the exhibition are:
Brazilian photographer Valentino Fialdini
'Little Big Art' (Cardiff based artist/designer Andy Morris)
'The Little Artists' (John Cake and Darren Neave)
David Hughes
American born artist Janet Curley Cannon
Samsofy (French photographer Sofiane Samlal).
This family friendly exhibition includes a whole range of opportunities for visitors to get creative with construction bricks and will include a LEGO® wall. There will be a range of events and workshops, throughout the course of the exhibition, with guest LEGO® specialists sharing their expertise. And not just for children too. 2021 are also offering adult workshops, for grown up enthusiasts and collectors! For details on all events visit the 2021 website.