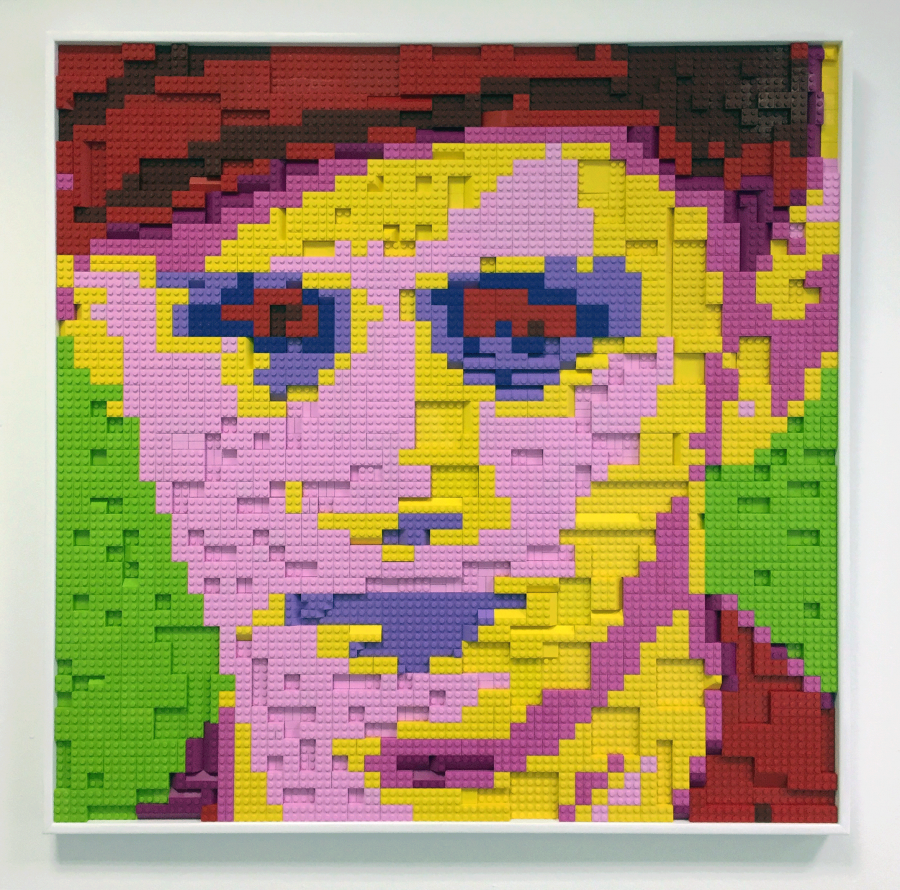 David Turner exhibiting at Pallas Projects/Studios
MORE ORDINARY LEADERS: UNOFFICIAL PORTRAITS
Opening: Wednesday 20 September, 6-8pm
Artist's talk: Wednesday 20 September 6.30pm
Gallery Hours: Thursday–Saturday, 21–23 September, 12–6pm
This exhibition showcases David Turner's portraits of famous world leaders as ordinary young people created using Lego bricks or Hama Beads. With these original works the artist draws upon and rejects the portrait tradition of the great and powerful as he "de-idealises" their representations, and confers on them a private and playful quality.
Portrayed leaders are popular figures who exercised or exercise a remarkable influence over national and even international politics and policies, and were or are involved in conflicts, be they wars or in a broader sense conflicts of interest. They include heads of states, revolutionaries, civil rights activists and also popes, among them Martin Luther King, Ernesto "Che" Guevara, and Pope Benedict XVI.
Tuner produced these portraits drawing inspiration from and at the same time subverting the portrait tradition of powerful leaders. This tradition has seen "official portraits" of eminent persons represented in a way to be easily recognisable and idealised – their strength and other virtues clearly attributed to them.
Turner while still showing the great and powerful, offers instead a series of portraits which can be defined "unofficial" for their peculiar qualities. Here leaders are hardly recognisable and would often remain anonymous without their identification in the pictures' titles. They are also far from being idealised and represented as ordinary youths removed from their public roles through which they were portrayed or perceived to have extraordinary qualities. Moreover, the young age of the subjects and the toy mediums used give the works a playful aspect. This further distances these leaders from their public life and idealised public images.
This exhibition is curated by Francesca Biondi.