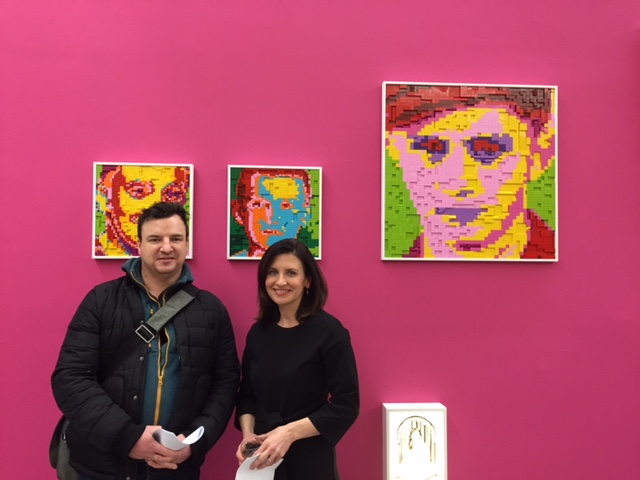 David Turner at RUA RED Winter Open 2017
QSS artist David Turner recently exhibited in RUA RED's Winter Open 2017 in South Dublin.
The Winter Open is an annual exhibition of work by artists living in Ireland chosen from an open submission call. The 2017 selection panel comprised Hugh McCarthy, Lorna Kavanagh, Maolíosa Boyle (Rua Red) and invited panel member, Curator Jennie Guy. From an initial one hundred and seventy-seven submissions the panel selected forty five artists to exhibit. When selecting the work the panel became aware of four particular emerging themes; the domestic/interior, portraits, the built environment and nature. These categories were utilised when installing the show so that each of the four exhibition walls were individually themed, each had their own narrative that interacted with the space.
Visitors to the exhibition had the chance to vote for their favourite artwork. The winning artist will soon be announced and will receive the People's Choice Award, a cash prize of €1000, sponsored by the Square Shopping Centre.
Rua Red is a contemporary art space housing two galleries, a theatre/cinema, a dance studio, a conference room, a digital media suite, recording facilities, music rooms, workshop areas, artist's studios, office space and a café.
Photograph: David Turner in front of his work with RUA RED Director Maolíosa Boyle (formally of The Void, Derry) at The Winter Open 2017