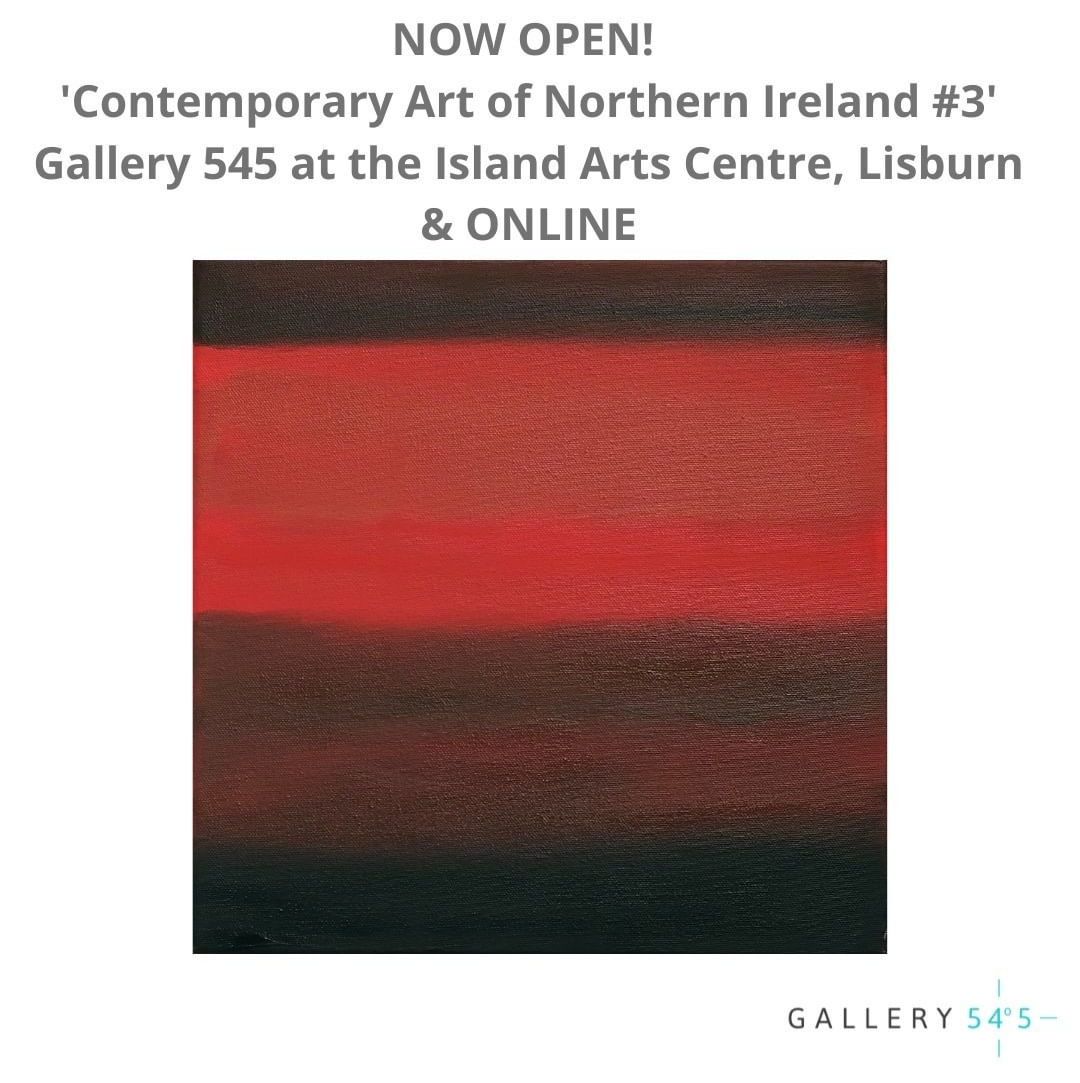 Contemporary Art of Northern Ireland #3
Several QSS based artists have work included in Contemporary Art of Northern Ireland #3.  A Gallery 545 curated exhibition in collaboration with the Island Arts Centre, Lisburn.
Featuring over twenty emerging and established artists based in Northern Ireland this exhibition showcases an exciting and wide selection of unique works encompassing paintings, sculptures, works on paper and textile pieces. QSS based artists include: Craig Donald, Majella Clancy, Karl Hagan, Ashley B. Holmes, Charlie Scott, Anushiya Sundaralingam and Jennifer Trouton.
This special exhibition celebrates accomplished artists who have achieved recognition locally and internationally. It highlights the originality and diversity of their practice displaying a collection of artworks created employing different mediums, exploring a variety of themes, and using distinctive styles.  Among these are vibrant abstract paintings, evocative landscapes, beautiful works inspired by nature, fascinating painted or sculpted figures, and captivating textile and glass pieces.
The show is hosted in the two spacious galleries of the Island Arts Centre, and online at Gallery 545. Visitors will be offered a rare art experience, allowing them to view and discover many original artworks by exceptional artists of Northern Ireland and appreciate the wealth of talent in the region.
Featuring artists represented by Gallery 545: Lisa Ballard, Ronan Bowes, Craig Donald, Majella Clancy, Ray Duncan, Karl Hagan, Eamonn Higgins, Ashley B. Holmes, Janet Keith, Patricia Kelly, Louise Lennon, Judith Logan, Alison Lowry, Sandra Maze, Noel Murphy, Rosie McGurran, Tracey McVerry, Charlie Scott, Joel Simon, Katherine St. Angelo, Anushiya Sundaralingam and Jennifer Trouton.
This exhibition is curated by Francesca Biondi, Art Director, Gallery 545.
All the artworks are available to view and purchase in person at the Island Arts Centre or online at https://gallery545.com.
For enquiries speak to the staff at the centre or contact Francesca on 07960 130414 or at [email protected].
Access to the exhibition is via the Island Arts Centre's entrance, or if this is closed through the Civic Centre's main entrance.
Exhibition Dates: 10 September 2022 – 08 October 2022
Gallery Hours: Mon – Fri 9.30am-4.30pm (or later if events are running at the centre)