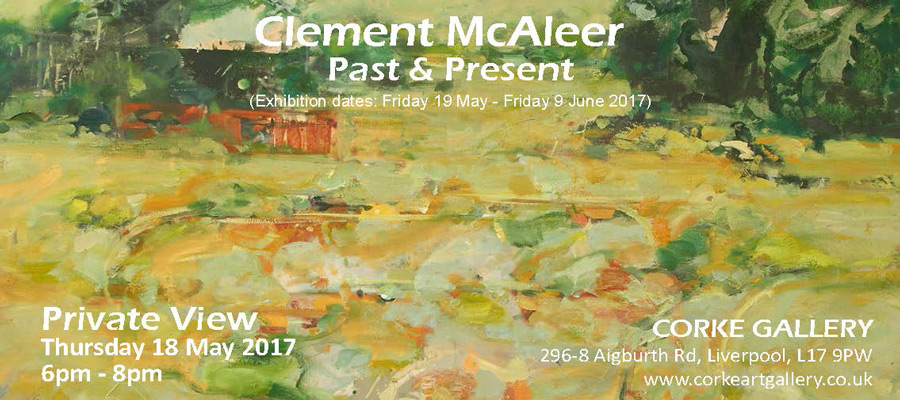 Clement McAleer : Past and Present at the Corke Gallery, Liverpool
Private view: Thursday 18th May 2017, 6-8pm
Past and Present will continue until 9th June 2017
Past and Present is Clement McAleer's first solo exhibition in Liverpool since he left the city to return to Belfast in 2004.
In 1978 he arrived in Liverpool from the Royal College of Art and was a prize winner in the prestigious John Moores Exhibition XI. He worked for 25 years from his studio in the Bluecoat garden courtyard in Liverpool, enjoyed solo shows in Liverpool, Belfast, London and Dublin and was invited to be part of many international exhibitions in Germany, the USA and Mexico.
Clement McAleer's principal source of inspiration is the compelling nature of the changing landscape around him. His paintings form part of collections in the Walker Art Gallery (Liverpool), Birmingham City Gallery, The Arts Council (England), The Irish Museum of Modern Art (Dublin), Ulster Museum (Belfast), The Arts Council of Northern Ireland as well as numerous private collections in the USA, France, Germany, Holland and Switzerland.
Past and Present is the first exhibition in the newly refurbished Corke Gallery in Liverpool which is proud to be one of the sponsors of the 2018 John Moores Painting Prize.
For further information:
www.corkeartgallery.co.uk