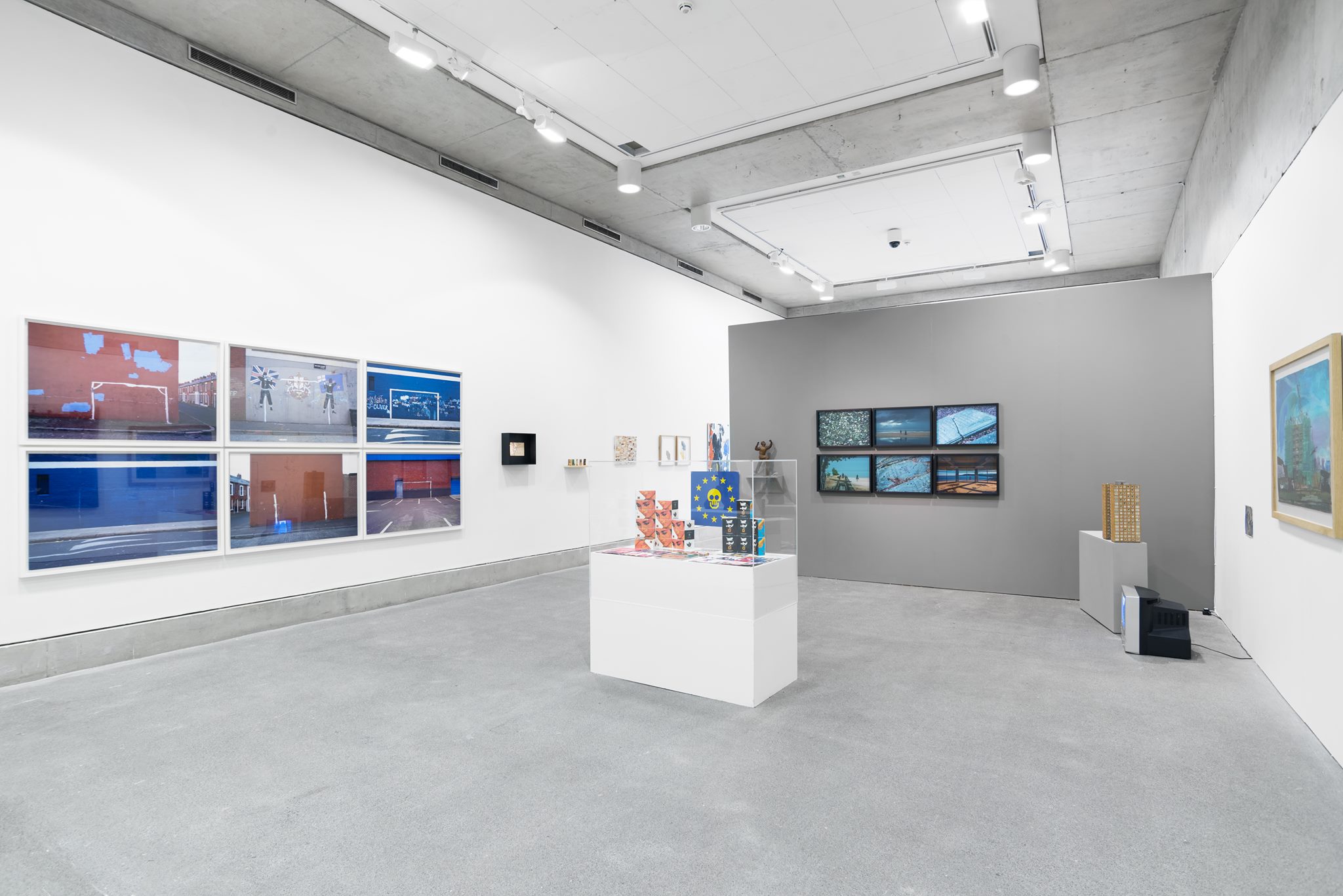 Clement McAleer at The Bluecoat
Public View
Sat, 04 Feb 2017 – Sun, 23 Apr 2017
10.00 AM – 6.00 PM
Tickets: Free
Curated by Bluecoat Artistic Director Bryan Biggs, the exhibition Public View brings together works by 100 artists who have previously exhibited at Bluecoat. The exhibition will feature work from a number of high profile artists including John Akomfrah, Sonia Boyce, Jeremy Deller, John Latham, Mark Leckey, Elizabeth Magill, Yoko Ono and Yinka Shonibare. This is but a small sample of the many hundreds of artists who have shown here. However, it aims to reflect something of Bluecoat's curatorial interests and distinctiveness over this period. 
From the Post-Impressionists in 1911 to showcases of the next generation of artists like the recent Bloomberg New Contemporaries, Bluecoat has developed a reputation as an important regional venue for new art. For over a century our gallery has helped launch many artists' careers, initiated and hosted significant UK and international touring exhibitions, and been at the forefront of new developments in the visual arts, while nurturing the local artists' community.
There is a wide range of work included – paintings, drawings, prints, sculptures, videos – many of them previously exhibited in the gallery, some re-made especially for the show, and others completely new. 
Many of our artistic alumni are generously donating their work in the exhibition, or another work, to a fundraising auction to be held later this year that will help ensure Bluecoat continues its support for artists.
Join us for exhibition launch Fri 3 Feb, 6-11pm, and get a first look at the work. Full event details here.
Artists include:
John Akomfrah / Graham Ashton / Conrad Atkinson / Glen Baxter / David Blandy / Derek Boshier / Sonia Boyce / Mark Boyle / Jyll Bradley / Pavel Büchler / Chila Burman / Marc Camille Chaimowicz / Stephen Chambers / Edward Chell / Jagjit Chuhan / Pete Clarke / Maurice Cockrill / Sue Coe / Common Culture / Cornford & Cross / Graham Crowley / Adam Dant / Mal Dean / Jeremy Deller / Maurice Doherty / Sokari Douglas Camp / Bill Drummond / Alan Dunn / Stephen Dwoskin / Nina Edge / John Edkins / Stephen Farthing / Alec Finlay / Leo Fitzmaurice / Pete Frame / Neville Gabie / Malcolm Garrett / Georg Gartz / Melissa Gordon / Jean Grant / Tony Hayward / Peter Hagerty / Sean Halligan / Ian Hamilton Finlay / Rowena Harris / Susan Hefuna / Adrian Henri / Lubaina Himid / Lin Holland / Pam Holt / Nicholas Horsfield / John Hyatt / Andrzej Jackowski / David Jacques / George Jardine / Brigitte Jurack / Peter Kennard / Michael Kenny / Naiza Khan / Juginder Lamba / John Latham / Mark Leckey / Hew Locke / David Mabb / Elizabeth Magill / Bashir Makhoul / Clement McAleer / Don McKinlay / John Monks / Jacqueline Morreau / Paul Morrison / Val Murray / Niamh O'Malley / Yoko Ono / David Osbaldeston / Brian O'Toole / Tony Oursler / Keith Piper / Nicole Polonsky / Tricia Porter / Imran Qureshi / Peter Randall-Page / Paul Rooney / Marisa Rueda / Emma Rushton / Walid Sadek / Lesley Sanderson / Peter Saville / Yinka Shonibare / Jamie Shovlin / The Singh Twins / Mark Skinner / Robert Soden / South Atlantic Souvenirs and Trouble / Emily Speed / Imogen Stidworthy / Elizabeth Stuart Smith / Mike Stubbs / Pádraig Timoney / Ray Walker / Sam Walsh / Claire Weetman / Ann Whitehurst / Pat Whiteread / Tom Wood / George Wyllie
Image Credit: Chila Burman, Auto-Portrait, 1995 – 2016 (c) the artist.