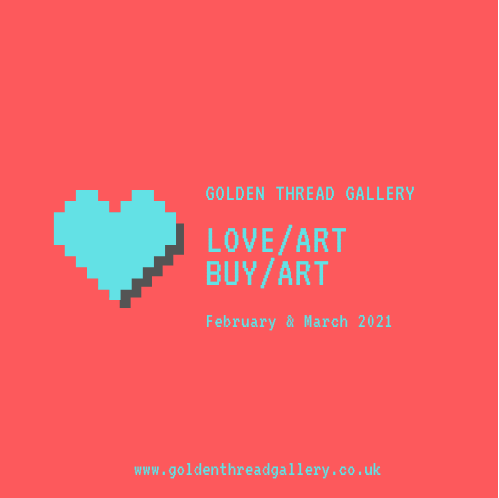 Catherine Davison and Michelle McKeown exhibiting in LOVE ART BUY ART
Individual artist earnings are among the many that have been decimated over the course of 2020-21. LOVE ART BUY ART is a project devised by the Golden Thread Gallery to support nine local artists at this difficult time. Throughout February, they will be showcasing work by the exhibiting artists online, together with video interviews and profile pieces (GTG website and social media platforms).
The participating artists are: Lisa Allan, Lorraine Burrell, Catherine Davison (QSS), Richard Gosnold, Gerry Gleason, Michelle McKeown (QSS), Lisa Malone, Mhairi Sutherland and Gary Shaw.
For further information visit the Golden Thread Gallery website here.