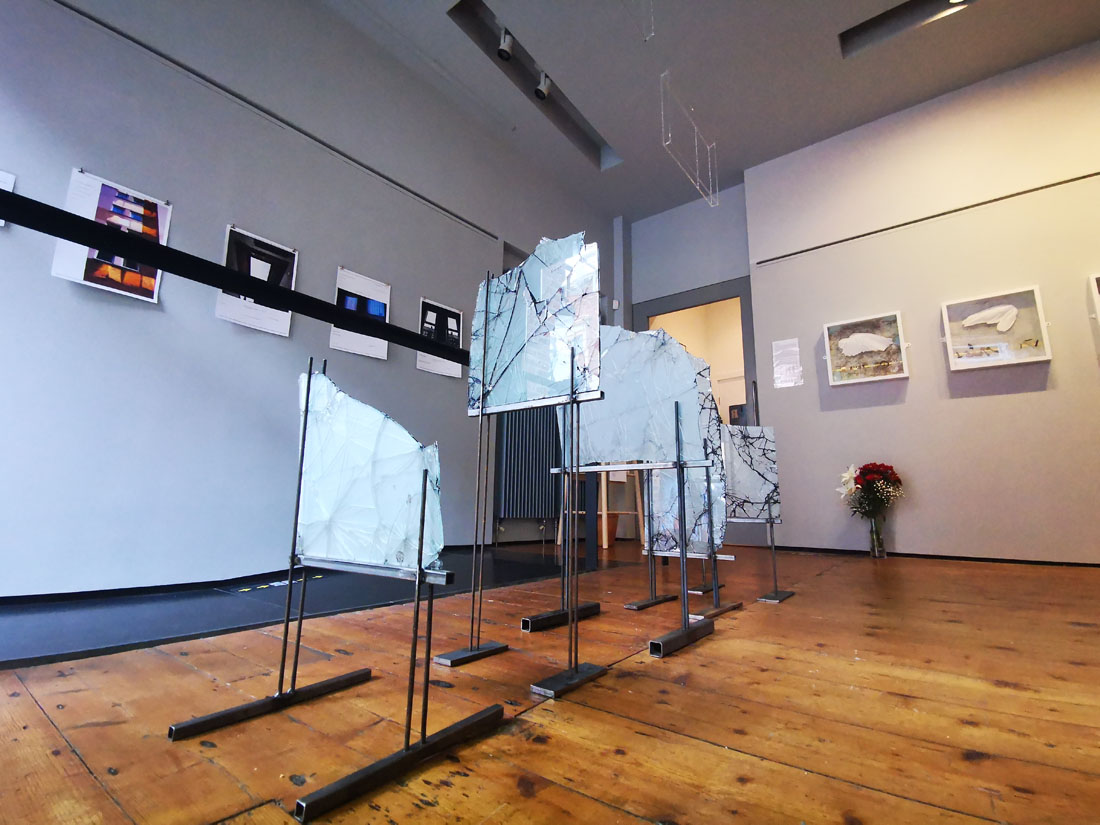 Borders, Boundaries and Bridges
QSS artist Meadhbh McIlgorms work has been selected for the group exhibition Borders, Boundaries and Bridges  at R-Space Gallery Lisburn. This exhibition is the 10th iteration of Materials, Messages and Meanings at R-Space and includes work from four individual artists and one collaboration.
Meadhbh describes her work 'as influenced by and always returning to the ephemeral and the transient'. Objects and subjects are often on edges of existing, on the cusp of breaking or barely holding together. Shadows and reflections act as intangible boundaries and bridges connecting these fragile things to their environment.
The exhibition is open until 18th March 2022.
Gallery opening times: Tuesday to Saturday 11am to 5pm.