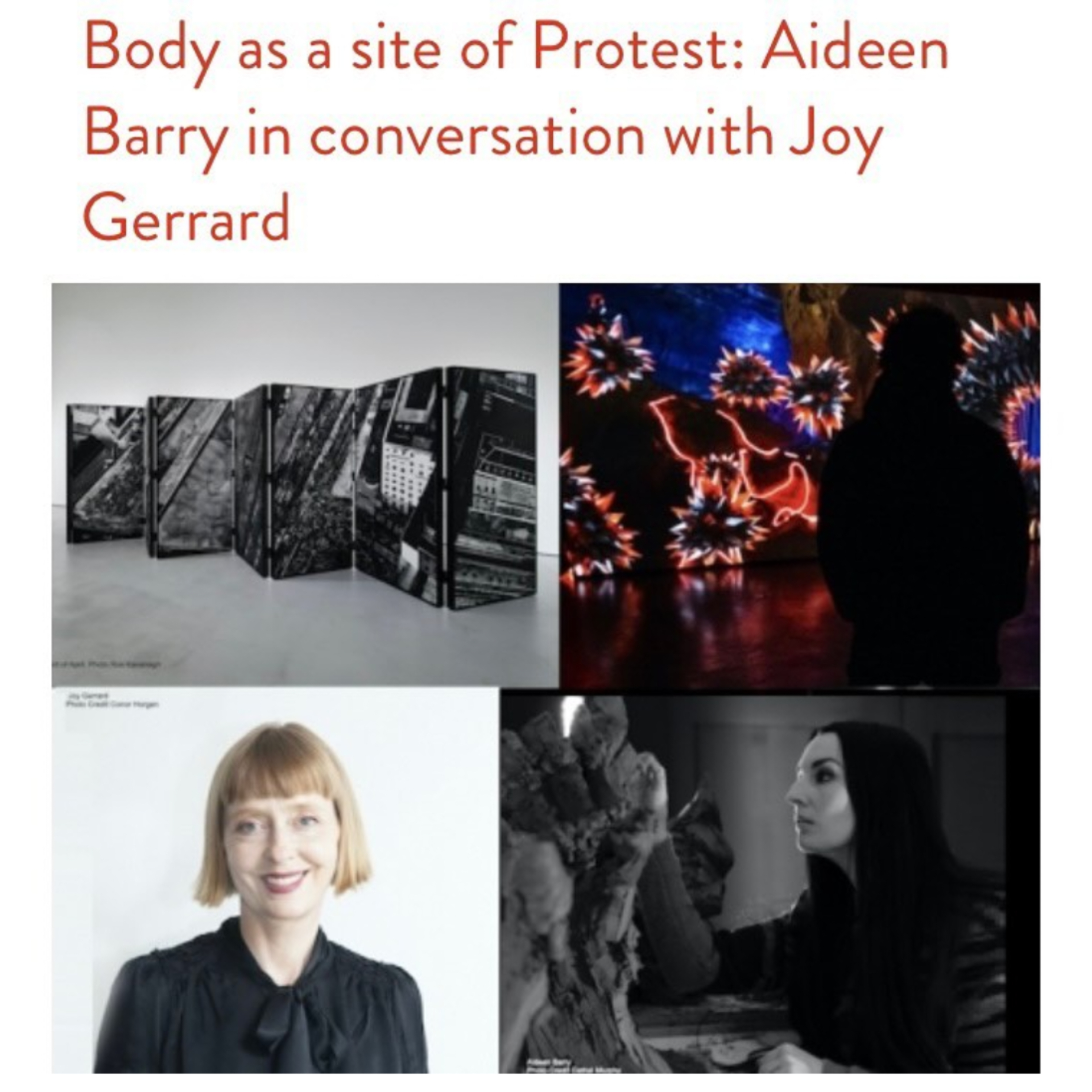 Body as a site of Protest: Aideen Barry in conversation with Joy Gerrard
On Saturday 26th March QSS member Joy Gerrard will be in conversation with artist Aideen Barry at The Source Arts Centre, Thurles.  During this conversation the artists will discuss the role of the body in their practice as a site or vessel of protest.
This in-person event is an opportunity for audiences to hear both artists discuss their works, collective concerns and means of dissemination of their practices in the context of socio-political arts practice.
The event is in -person and not ticketed, information on visiting the centre can be found here.
The talk will take place at 2pm on Saturday 26th March.