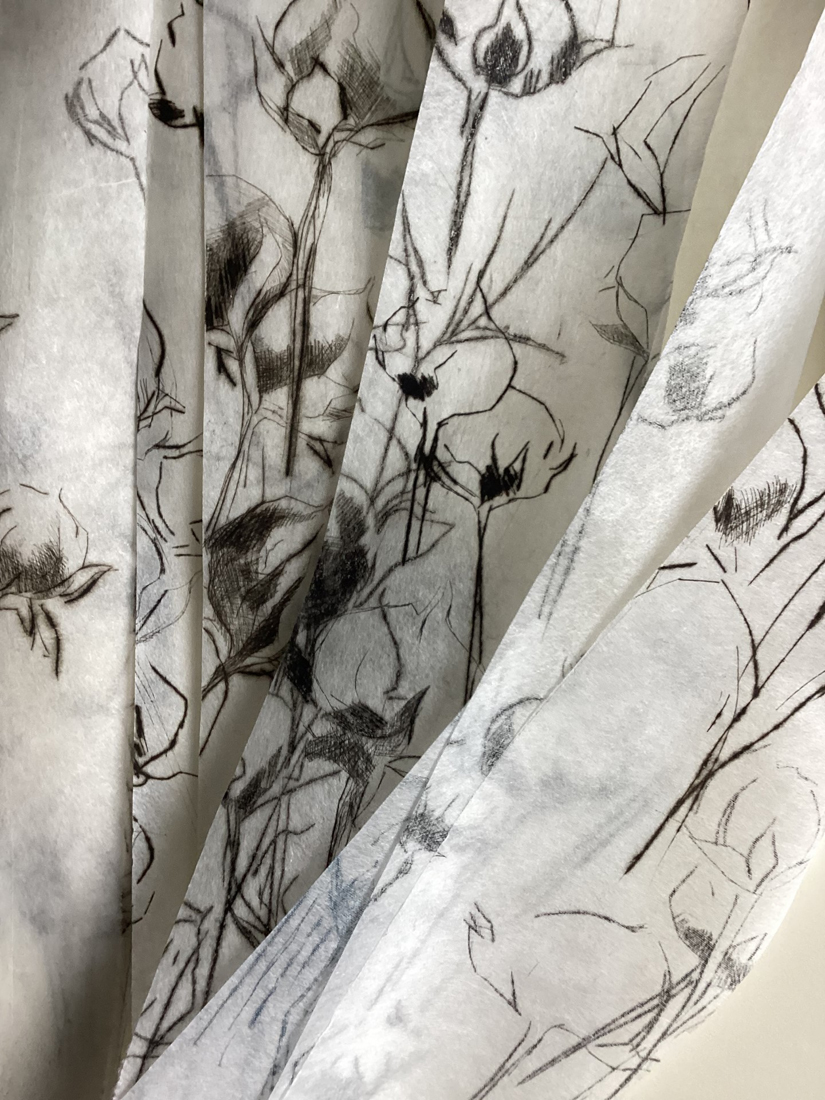 Anushiya Sundaralingam – Linen Biennale 2023 – Belfast Print Workshop
QSS artists Anushiya Sundaralingam is among the artists showing in the Linen Biennale 2023 exhibition hosted by Belfast Print Workshop. From August 3rd to August 31st, Belfast Print Workshop studio and gallery will come alive with an exhibition showcasing the intricate beauty of linen through the creative lens of talented artists.
Thursday 3rd August, 6–9pm until August 31st, 2023.
Monday – Friday 9:30 – 5pm. 
Throughout the month, BPW will also be featuring guest speakers and exciting demonstrations, offering a unique opportunity to gain insights into the creative process and techniques behind this remarkable medium. Don't miss this chance to be part of the Linen Biennale 2023 and experience the fusion of art, culture, and heritage, thanks to National Lottery players and money raised for good causes.
More information on events associated with the exhibition can be found here.