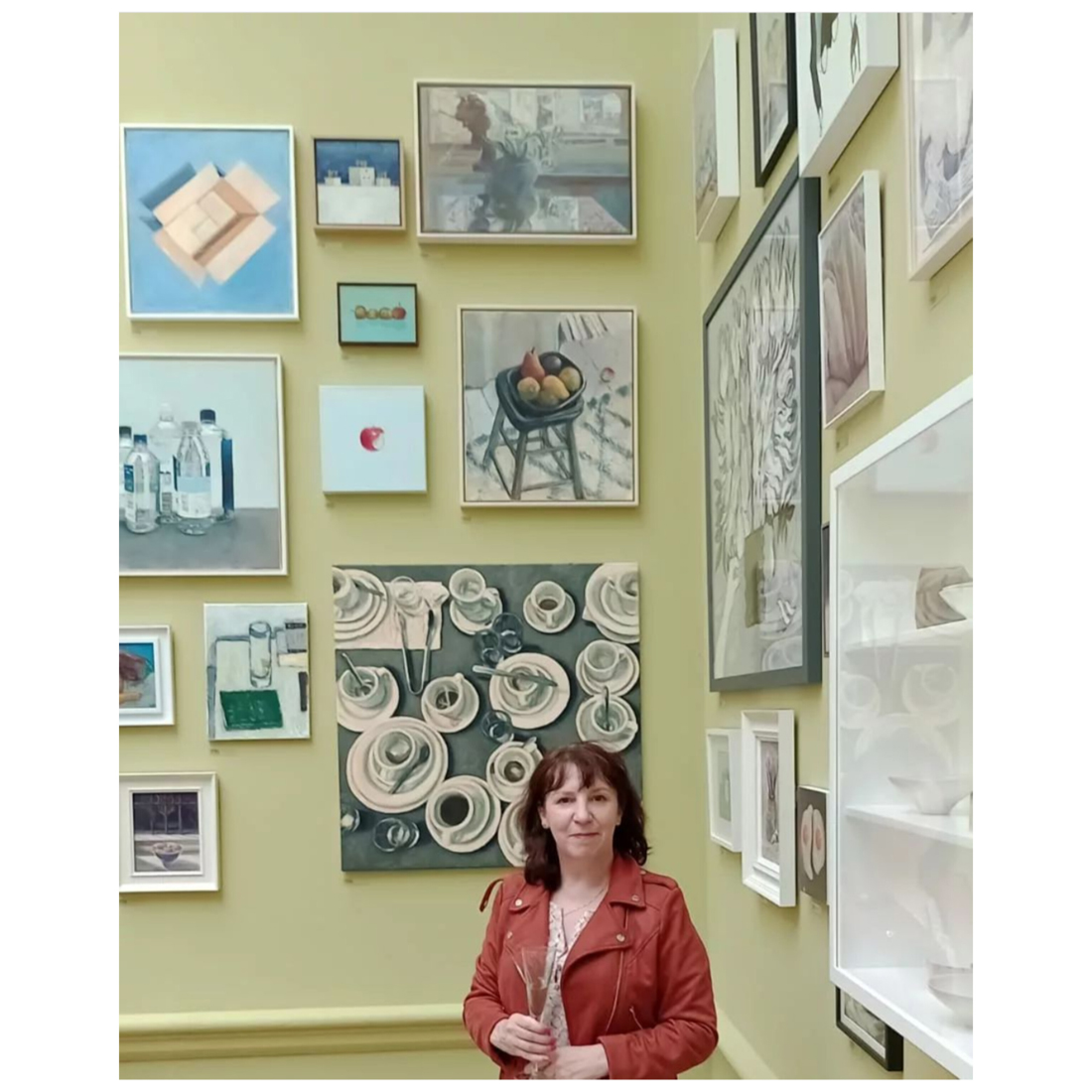 Angela Hackett – RA Summer Exhibition 2023
QSS artist Angela Hacketts painting Contre Jour has been selected for inclusion in the Royal Academy Summer Exhibition 2023.
The RA Summer Exhibition has been running without interruption since 1769 and is the royal Academy's  annual celebration of art and artists.
This year, renowned British painter David Remfry RA was the exhibition co-ordinator. Remfry's Summer Exhibition explores the theme Only Connect, taken from the famous quote in Howards End by E.M. Forster.
Among the 1,614 featured works you will find towering sculptures by the late Phyllida Barlow RA, Richard Malone's dramatic mobile installation in the Wohl Central Hall, and a witty painting by comedian Joe Lycett. Plus pieces by Tracey Emin RA, Hew Locke RA, Barbara Walker RA, Gavin Turk, Lindsey Mendick, Caroline Walker and much, much more.
Most of the works are available to buy, and sales from the Summer Exhibition support the exhibiting artists and the RA's charitable work, including training the next generation of artists in the Royal Academy Schools.
Exhibition Dates: 13 June – 20 August 2023
Opening Hours: Tues – Sun: 10am – 6pm/ Fri: 10am – 9pm
Tickets: £22 – £24.50
Information on visiting the exhibition can be found HERE