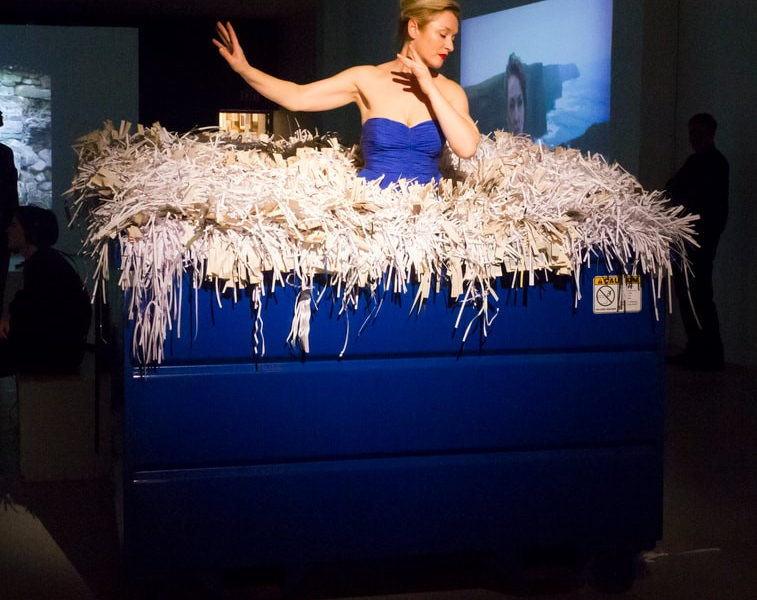 Amanda Coogan – Psychoanalysis and the Culture-Breast (3) – Freud Museum London
QSS artist Amanda Coogan is one of three invited guests taking park in 'Psychoanalysis and the Culture-Breast', a series of public conversations hosted by The Freud Museum London, around our experiences with cultural objects, with a focus on our emotional and unconscious attachments to art, literature, music, and film.
Each session will focus on a discussion of a particular cultural object made by an invited guest, which attendees are requested to access and engage with either during or in advance of each session. Each session will begin with an informal conversation between psychoanalytic psychotherapist and psychosocial theorist Noreen Giffney and an invited guest from one of the applied fields of art, literature, music or film, before opening up the discussion to everyone in attendance. The invited guests are Jennifer Rubell (conceptual artist, New York), Sue Rainsford (fiction and arts writer, Dublin) and Amanda Coogan (performance artist and sign language interpreter, Belfast).
This series is organised on the occasion of the publication of Noreen Giffney's book, The Culture-Breast in Psychoanalysis: Cultural Experiences and the Clinic (Routledge 2021), which introduces a new psychoanalytic concept, 'the culture-breast', to explore the formative and enduring influence of cultural objects in our lives.
Amanda Coogan is an internationally recognised and critically acclaimed artist working across the medias of live art, performance, photography and video. Her expertise lies in her ability to condense an idea to its very essence and communicate it through her body. Using gesture and context she makes allegorical and poetic works that challenge expected contexts. Her works encompass a multitude of media: Objects, text, moving and still image but all circulate around her live performances. The long durational aspect of her presentations invites elements of chaos with the unknown and unpredicted erupting dynamically through her live artworks. Her work often begins with her own body and challenges the expectations of the contexts. Her work moves freely between solo presented live performances, group performances and living installation.
She has performed and exhibited her work extensively, including in the Broad Museum, Michigan; The Museum of Contemporary Art, Jacksonville, Florida; The Neimeyer Centre, Spain; The MAC, Belfast; Lismore Castle Arts, Waterford; HOME mrc, Manchester; The Golden Thread, Belfast; The Museum of Fine Arts, Boston; Contemporary Irish Art Centre LA, Los Angeles; The National Gallery of Ireland, Dublin; The Venice Biennale, Liverpool Biennial, The LAB, Dublin; Limerick City Gallery of Art; PS1, New York, The Irish Museum of Modern Art, Dublin, West Cork Arts Centre; Royal Hibernian Academy, Dublin, Van Gogh Museum, Amsterdam; Centre Culturel Irlandais, Paris; and the Hugh Lane Gallery, Dublin.
More Information on this event can be found HERE