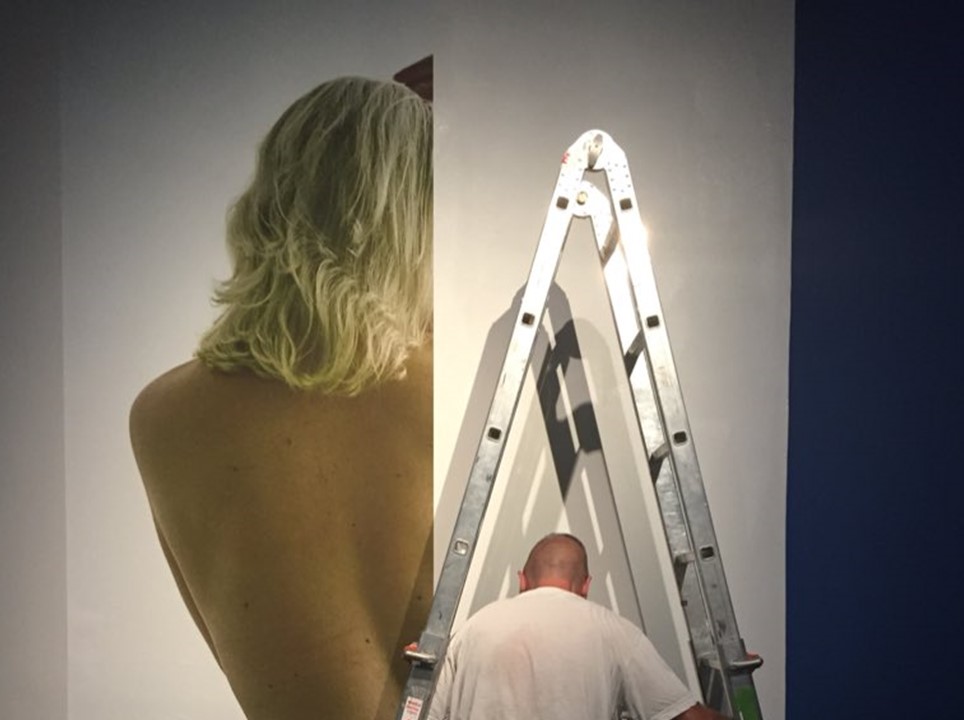 Amanda Coogan exhibiting in the Naked Truth: The Nude in Irish Art
The exhibition Naked Truth: The Nude in Irish Art at the Crawford Art Gallery gathers together over 80 works to assert the existence of a rich history of the depiction of the naked and the unclothed body in the work and practice of Irish artists.
From anonymous, medieval Sheela-na-Gigs to contemporary video and performance work, Irish artists have created images of the nude in a wide variety of ways and to multiple purposes or intents. For many years, prolonged study of the naked model was a fundamental component of all art education, but, if anything, as this practice has largely fallen from the art college curriculum, artists have responded in ever more diverse and interesting ways to the nude as subject matter.
As an iconography, the nude lends itself to stylistic experiment, and examples are included in the exhibition of styles ranging from neo-classicism to cubism to expressionism.  Issues of gender and sexuality, of concealment, display, and exhibitionism, of censorship and iconoclasm, of agency, autonomy – and sometimes their opposites – are touched upon, with work ranging from the provocative and profound, to the titillating, comic and subversive.
Precisely because we are individually so aware of what the human body looks like – often at odds with the commercial ideal body of the 21st century – the use of the naked and the nude by artists continues to be a significant, if sometimes divisive, subject in contemporary society.
Curated by William Laffan & Dawn Williams, Naked Truth: The Nude in Irish Art runs from 13 July – 28 October 2018.
Exhibiting artists: Francis Bacon, Robert Ballagh, James Barry, Pauline Bewick, Amanda Coogan (image: installation of After Manzoni (2001) at Crawford Art Gallery), Barrie Cooke, Elizabeth Cope, Dorothy Cross, William Crozier, Lynn Marie Dennehy, Gerard Dillon, Daniel Mark Duffy, Jason Dunne, Megan Eustace, Robert Fagan, Eamonn Farrell, Micheal Farrell, Andrew Folan, Patrick Graham, Kevin Francis Gray, Hugh Douglas Hamilton, Eileen Healy, Patrick Hennessey, Mainie Jellett, William Jones, Dragana Jurisic, David Lilburn, Maurice MacGonigal, Brian Maguire, Alice Maher, FE McWilliam, William Mulready, Roderic O'Connor, Joseph O'Reilly, William Orpen, Kathy Prendergast, Sarah Purser, Billy Quinn, Henry Robertson Craig, Nigel Rolfe, Padraig Spillane, Spencer Tunick, Patrick Tuohy and William Willes.