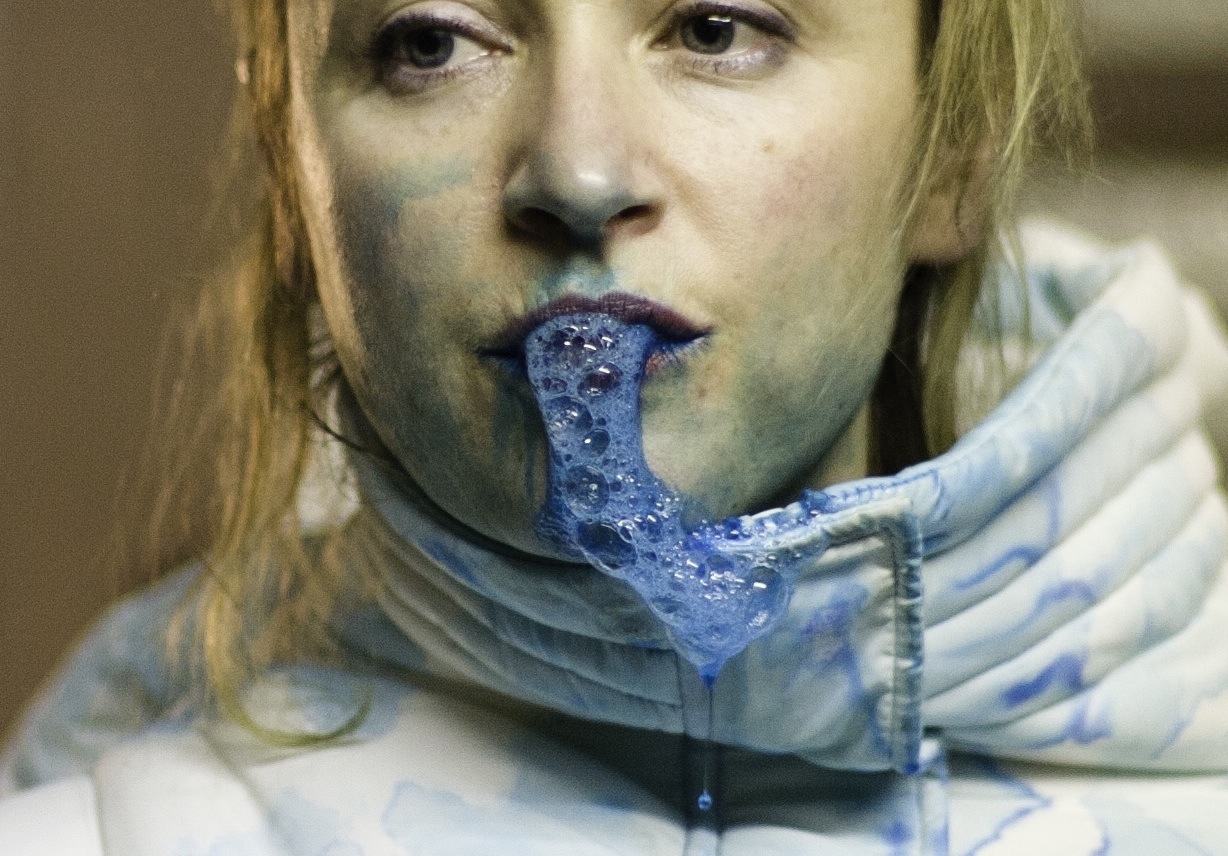 Amanda Coogan exhibiting in EMBODIMENT
Curated by Helen Carey und Michaela Stock
Amanda Coogan, Laura Fitzgerald, Ann Maria Healy, Evelyn Loschy, Veronika Merklein, Lilo Nein, Dominic Thorpe, Suzanne Walsh
Helen Carey, Director of Fire Station Artists' Studios / FSAS in Dublin was invited to curate the first edition of the performative exhibition series Capture Performance Focus / CPF in Vienna at galerie michaela stock in autumn 2019.
The project EMBODIMENT brings young Irish artists of the Fire Station Artists' Studios to Vienna in collaboration with Austrian artists. The exhibition highlights an inter-cultural dialogue. The central enquiry of the exhibition is around being in the world, and the different ways people inhabit space both conceptual and temporal, manifesting cultural differences and similarities. Ideas explored include how contemporary art explores the shifting of what might be stable ideas for nationality, for gender and how history and experience makes meaning fluid.
With artists from Austria and Ireland, the exhibition project CPF including multimedia works such as performance art, drawing, photography and video, as well as talks, will take place over 8 weeks. The selected Irish artists are connected to Fire Station Artists' Studios, which is one of Ireland's largest and oldest studio institutions over the last 20 years.
In addition to the exhibition there will be an interdisciplinary programme with lectures and workshops by art critics and art historians, including international commentators such as Andrej Mircev or Stef van Bellingen, to cite just a few.
An exhibition catalogue and a video with documentation and results will be presented in November in Vienna at Vienna Art Week (VAW) and at the end of November in Dublin at FSAS.