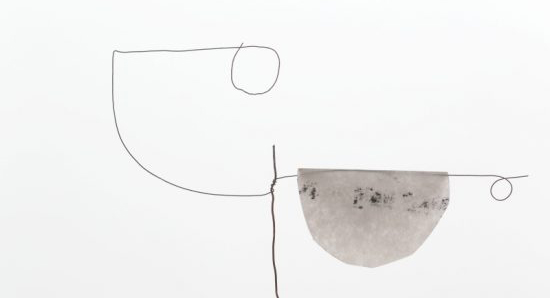 Alacoque Davey exhibiting at Roe Valley Arts & Cultural Centre
Venue: Roe Valley Arts & Cultural Centre, 24 Main St, Limavady, BT49 0FJ
Framework is an exhibition of new works on paper and small assemblages by QSS artist Alacoque Davey.
Using the concept of 'framework' as a device within which to explore the relationship between space and the elements placed within, Alacoque's artwork plays with geometric forms and line; and enquiry into balance, alignment and placement. Central to the theme of the work is the idea of absence and the ambiguity of empty space.
Working across several disciplines including ceramic, print, drawing and painting, Alacoque studied at John Moores University, Liverpool, graduating with a BA Hons in Fine Art before gaining an MA from Ulster University. She has been a member of QSS since 2003 and has exhibited widely, including a forthcoming exhibition in Denmark this Autumn.