A Series of Small Explosions – David Turner / Online Exhibition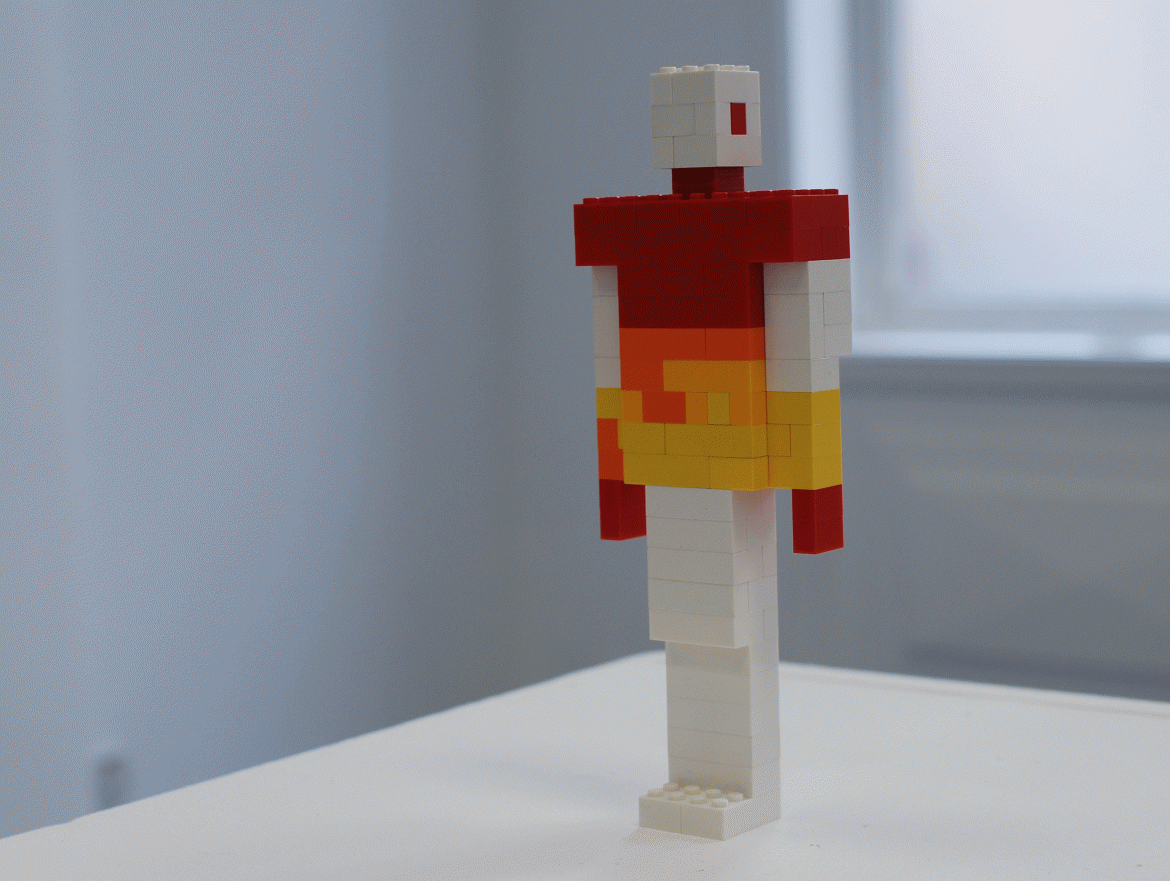 With A Series of Small Explosions, Belfast-based artist David Turner presents powerful images of bomb explosions created using LEGO bricks and Hama Beads and intended as a critical commentary on war and terrorism.
David Turner has used these popular children's building mediums to produce colourful panels and objects representing bomb blasts. Their playful toy-like aspect is only apparent, as these art works offer a denounce of the brutalities experienced by children caught in war zones and terrorist attacks around the world, be they victims or perpetrators as young fighters, of death and violence.
These explosions also provide a critical reflection on how children are being exposed through war toys and games to the glorification of war and fighting, and the denial of their devastating effects on human beings.
Turner created the exhibited pieces conveying a critical commentary on war and violence drawing upon considerations on present and historical conflicts and terrorist attacks, but also recalling memories of the conflict he experienced as a child when growing up in turbulent Belfast during the '70s.
The artist has produced a wide and diverse body of work exploring and highlighting the atrocities and glorification of war and violence. Using a variety of forms and mediums, he has made both two-dimensional representations and objects related to these themes, but with seemingly playful toy-look for their use of LEGO bricks, Hama Beads, crayons, or because replicating popular war toys.
With A Series of Small Explosions focusing on the destructive power of bombs, Turner returns to a motif that informed past and new art pieces. The exhibition brings them together in the same space for the first time, thus creating a strong thematic and visual unity and a cumulative effect that amplify the catastrophic consequences of violence.
All art works are for sale. Additional works produced as part of the small explosions' series but not included in this exhibition can be viewed in Turner's studio at QSS.
Please email the artist to  for sales enquiries or to arrange a studio visit at turnerda@hotmail.co.uk.
A Series of Small Explosions is curated by Francesca Biondi (kaleidoscope.no1@gmail.com).